Second Annual
Stephen Dill Lee Institute
October 20-21, 2006 · Macon State College · Macon, Georgia
Historical Conference
If you've met The Real Lincoln, perhaps you need to come see Lincoln Unmasked: (Things You're Not Supposed to Know About Dishonest Abe)
Thomas DiLorenzo · Clyde Wilson · Donald Livingston
Marshall DeRosa · Brain Cisco
<![if !vml]>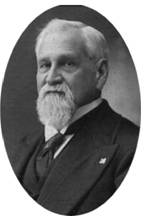 <![endif]>
<![if !vml]>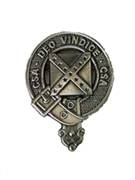 <![endif]>
<![if !vml]>

<![endif]>
The Georgia Division in cooperation with the Gen. Edward Dorr Tracy, Jr. Camp # 18 will be sponsoring the Second Annual Stephen Dill Lee Institute at Macon State College in Macon, Georgia on Friday, October 20th and Saturday, October 21st. The purpose of the history symposium is easy. Up until about the 1960s, the remembrance of our Confederate heritage was widely respected in this country, once referred to as these united States. While preaching tolerance and inclusivity, the intolerant, single-minded purveyors of all things liberal with the New England mindset have, since the 1960s, cranked their war up another notch or two. For the last few years, "those people" have been controlling the public arena of ideas. It is time to draw the line in the sand.
As Dr. Clyde Wilson has said: "The Institute could serve as an umbrella to provide initiative and support for needed research and publication." If you have any interest in being published or contributing to the body of truth that exists concerning the Confederacy, you must attend the Institute. If you desire knowledge so that you can load your guns, words and ideas, to fight this battle for the hearts and minds of the public in general, you must attend the Institute. If you want to be able to give your children and grandchildren answers, in stead of 'I don't knows', you must attend the Institute.
"To you, Sons of Confederate Veterans" , the call comes forth. The Stephen Dill Lee Institute is an outstanding opportunity to learn from some of the best minds the South has to offer. The time is now to live our Charge. As Dr. Clyde Wilson has said: " The attack is now and we are here. If we don't fight a skillful and comprehensive campaign now, nobody else will, and our heritage may be lost forever and our children and grandchildren never know who they are."
Program Schedule:
Friday, October 20th 1:00-2:00 Registration
2:00-4:30 Sessions
6:30-7:30 Reception
7:30-8:30 Writers Forum
Thomas DiLorenzo
Saturday, October 21st 8:00-9:00 Registration
9:00-11:30 Sessions
11:30-1:30 Dinner (on your own)
1:30-2:30 Session
2:45-6:15 Tour of Macon
7:00-8:30 Banquet, Open Forum
Cost: $54.00, Includes Saturday Banquet
$46.00, Does NOT include Saturday Banquet
$36.00, Saturday Only, Does NOT include Banquet
Make checks payable to: Georgia Division, Sons of Confederate Veterans
Mail to: Tom Brown, GA Division Adjutant
P.O. Box 217
Eastanollee, GA 30538-0217
Topics of discussion and speakers include:
"Northern Economic Exploitation of the South", by Thomas DiLorenzo
"Lincoln and Slavery", by Donald Livingston
"Yankee War Crimes", by Brian Cisco
"The Confederate Constitution", by Marshall DeRosa
"States Rights", by Clyde Wilson.
Facilities: Macon State College;
Department of Continuing Education Auditorium
100 College Station Drive
Macon, Georgia 31206-5144
Take Exit 3, I- 475 (Eisenhower Drive); go West on U.S. 80 (Eisenhower Drive) 0.8 mile;
Turn Right on to Ivey Road at the West Campus Entrance ( go past Main Entrance);
Take the first Right into the parking lot and look for the signs leading to the Dept. Of Continuing Education Auditorium.
<![if !vml]>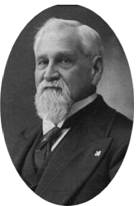 <![endif]>
Stephen Dill Lee Institute
Macon State College October 20-21, 2006
Name:_______________________________________________________________
(as you want it to appear on your name badge)
Name:_______________________________________________________________
(as you want it to appear on certificate)
Camp Name and No.:___________________________________________________
Your Address:_________________________________________________________
_________________________________________________________
E mail:_________________________________Phone:________________________
<![if !vml]>

<![endif]>

<![if !mso]><![endif]>

Make your check payable to: Georgia Division, Sons of Confederate Veterans

Mail to: Tom Brown, Division Adjutant

P.O. Box 217

Eastanollee, GA 30538-0217

Host Hotel: Quality Inn, Exit 3 I –475 ; Macon, GA

(478) 781-7000 www.qualityinn.com/hotel/ga725

Rate: $49.50/ night, single occupancy (ref. Confim.# 154975)

Comments and suggestions:_____________________________________________________________

For more information: Al Perry E mail: asp3@planttel.net Phone: (912) 276-4440